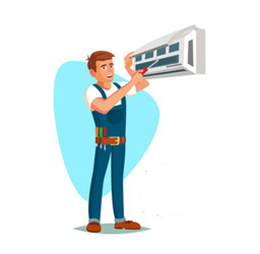 Heat Pump Servicing And Repairing
You've decided to live in comfort, and our team of experts here at Comfy Kiwi Homes have successfully installed a heat pump that's perfect for you and your home. Now begins your lifelong relationship with your brilliant investment – but our assistance to you doesn't end there. Here at Comfy Kiwi Homes, we don't just help you choose your heat pump and install it for you. We also help you with the maintenance, service, and aftercare of this new, vital addition to your home.
Let Us Keep Your Heat Pump Performing At Its Best
Heat Pump Servicing is recommended once a year, and this is an annual service that we're more than happy to help you out with. Keeping your heat pump well serviced and in best-running shape ensures that you never have to worry about decreasing air quality or excessive use of electricity. Our trained staff will even make sure that there are no vermin infesting your unit so that you can look forward to enjoying consistent heating or cooling when and where you need it.
Our service and maintenance of your heat pump are as seamless and effortless as possible. This allows us to come in and out and get the job done without disrupting your day to day activities. By making sure your heat pump gets care and attention before something goes wrong, you're decreasing the chance that it will stop working when you need it the most.
Like every good relationship, it lasts longer and works better when you put in effort and care. Luckily for you, a heat pump is a low maintenance relationship, and doing your small part can go a long way. Between annual services and maintenance in between, you can look forward to long, cosy nights in cold conditions and cool, comfortable ones when it's hot outside.
Contact Comfy Kiwi Homes today for air conditioning service or for heat pump repairs Auckland wide.
FOR ALL YOUR HEAT PUMP & AIR CONDITIONING SERVICES,
COVERING WARKWORTH TO THE BOMBAY HILLS!