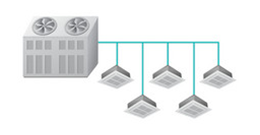 Secure Comfort With A Fully Ducted heat pump System
Keeping your home warm in winter and cool in summer can feel like a full-time job where you're continually juggling fans, heaters, blankets to try to stay comfortable. It is time things changed. It's possible to keep your entire home comfortable under every seasonal condition through a single, streamlined heating and cooling system. All you need to do is install a fully ducted air conditioning system for seamless temperature control, all year around.
Fully Ducted Air Conditioners: Efficient Temperature Control & Convenient Design
A fully ducted air conditioning system is a concealed air treatment unit, usually installed in the floor or ceiling of a home. The system is hidden, with the vents being the only visible parts. To keep your home cool or warm, it operates as a ducted heat pump in Auckland, which means that it can ensure airflow throughout your entire building, or just in specific rooms. The ducts act as conduits for the air and with this type of system you can control the temperature from a single location.
The Advantages Of Having A Fully Ducted System
A Suitable Heating & Cooling Solution For All Building Types
From residential to commercial spaces, fully ducted air conditioning systems are incredibly flexible and versatile. A system like this works best for a property owner who needs to manage temperatures across a vast building space. If you live in a multi-story home, ducted heat pump & AC systems are for you. It's also perfect for small to medium-sized homes that lack the area to accommodate a traditional split system unit.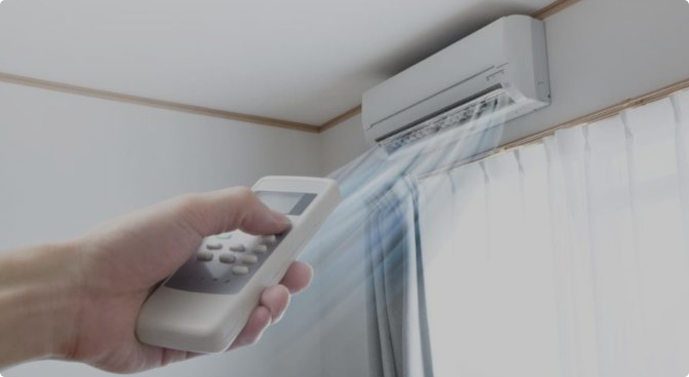 Expert Installation, Repair & Maintenance Services
Does a ducted system sound like what you need in your home or office in Auckland? Comfy Kiwi Homes have a team of friendly experts on hand to help you make a decision that will benefit you.
Contact Comfy Kiwi Homes
today for more information.
We recently got 2 Panasonic heat pump installed by Comfy Kiwi Homes, We are satisfied with them, Comfy Kiwi Homes is professional, friendly and quick in action

David Surjo


February 25, 2023

What an awesome company to deal with, I highly recommend contacting Comfy Kiwi Homes, from first contact I found them to be pleasant and informative, no question was left unanswered. Friendly staff and great products. Thanks again.

aceforstace


September 25, 2022

The installer team were great, they've done a fantastic job and happy to answer any questions we had. Overall the whole experience with comfy kiwi homes has been a+

Nick Hofmann


September 25, 2022

We had Purchased 3 Heat Pumps for Comfy Kiwi Homes and their Service was Excellent. Recently One of the Heat Pumps was not Working and when I called up I got Sammy on the Phone who was Extremely Helpful and Very Kind and Solved my Problem. Very Good Company – Highly Recommended.

Joseph Gomes


September 25, 2021

Second time we've used Comfy Kiwi Homes and again their service has been efficient, friendly and great all round. Many thanks!

M 'Aholelei


September 25, 2021

We recently had a Panasonic heat pump installed by Comfy Kiwi Homes and have been very happy with the process from start to finish. Very professional and reliable service provided by Sean and his team. We would happily recommend this company to anyone wanting to install a heat pump.

Amanda Lee


September 25, 2020

Got CKH to install a heat pump in my home last year. Was super impressed with their service and professionalism. I recommended them to several people who also used them. Just getting them back now to install a heat pump in my rental property. As usual, high standards, super professional, great value. I just wouldn't go anywhere else.

Felicity Buche


September 24, 2020

We had the team from Comfy Kiwi install a central heating unit in our house and they were great to deal with. Sean offered some great advice around selecting the right system to do the job and I was very happy with the result. Cheers!

Luke Dane


June 22, 2020

Very happy with the service from Comfy Kiwi Homes, a special thanks to Sean for keeping us updated and pushing things forward - he was very understanding that we had a new born on the way and made sure we had the heat pump installed right away. And thanks to Laura as well for keeping a close eye on EECA website to make sure we were approved right away. Would highly recommend Comfy Kiwi Homes to anyone.

Lizzie Blackburn


May 26, 2020